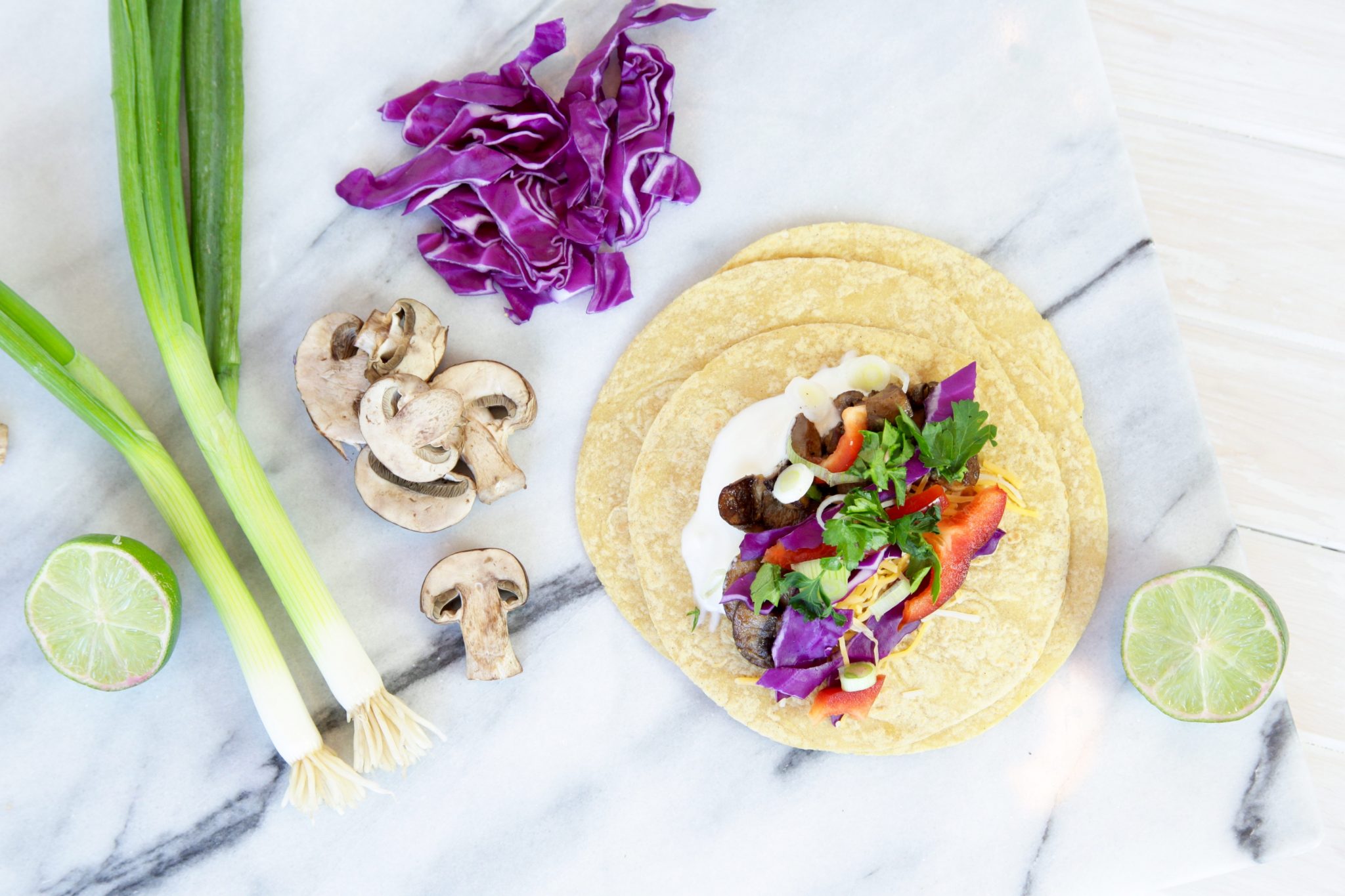 Earthy in flavor and meaty in texture, mushrooms are the ideal meat substitute for your Taco Tuesday soiree. Though I do not subscribe to an all-vegetarian diet, I do make sure to incorporate meatless meals into my culinary agenda. After all, it's better for the health and welfare of not only animals, but our planet as a whole. You can read more about that here.
My fellow meat lovers, do not fret. These tacos are tried and true and fully approved by my fellow carnivores. Read on for this tasty, effortless taco recipe.
For the "meat"
Serves 4-6
1 lb mushrooms, sliced
1-2 tbsp. olive oil
1 garlic clove, minced
1/2 tbsp. cumin (feel free to use more!)
1 tsp. smoked paprika
1/8 tsp. cayenne pepper
salt, pepper
Directions
Heat olive oil over medium-high heat. Add garlic, cumin, smoked paprika and cayenne pepper. Add mushrooms and stir occasionally. Cook until mushrooms begin to soften, about 8 minutes. Season with salt and pepper.
Now, when it comes to tacos, anything goes. This is where you can be creative! However, these are the ingredients I used:
Corn tortillas
Diced scallions
Chopped cabbage
Grated cheddar cheese
Non-fat sour cream
Roughly chopped red bell pepper
Diced tomatoes
Cilantro
I hope you try these tacos! I promise, you'll hardly realize the meat is missing.