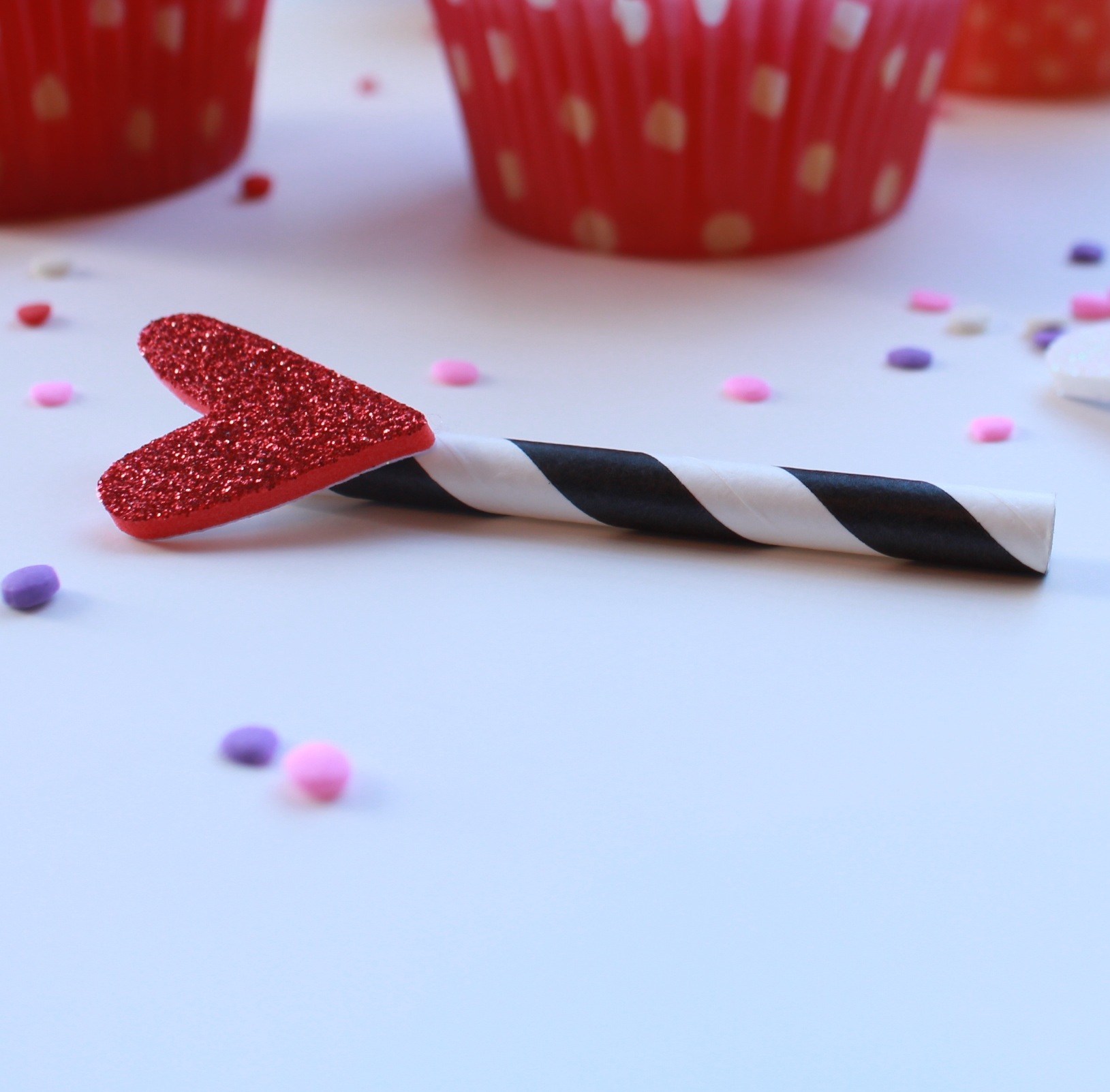 Valentine's Day: it's one of the few days of the year we go the extra mile to make sure our loved ones feel special. However, it's easy to get caught up in the commercial frenzy – from elaborate gifts to romantic getaways, the day elicits a lot of pressure, even in the most bah-humbug folks.
The stress over what to get the man who has everything becomes even harder. However, almost everyone can be won over by the simple gesture of a home-baked cupcake.
This year, take the pressure off by appealing to your inner kid. Decorate these sweet treats and gift them to your hubby, gal-pals, or kids.
The cake's feminine, delicate lemon flavor, combined with its rich cream cheese frosting makes for a crowd pleaser that will not disappoint.
What You'll Make
24 Lemon Cupcakes with Cream Cheese Frosting
Ingredients: For the Cupcakes

2 1/4 cups cake flour
1 tablespoon baking powder
1/2 teaspoon salt
1 1/4 cups buttermilk
4 large egg whites
1 1/2 cups sugar
2 lemons (for the zest)
1 stick unsalted butter, softened
1 teaspoon lemon extract
Ingredients: For the Frosting
1 stick unsalted butter, softened
4 ounces cream cheese, softened
2 cups powdered sugar
1 teaspoon vanilla extract
Decorations
Cupcake Liners
Sprinkles
8 Paper straws
Foam Paper
Scissors
Glue Gun
Tip: Foam paper can be purchased at Michael's or your local craft store. If you'd rather use card stock or regular paper, substitute the glue gun with ordinary scotch tape.
Directions: For the Cupcakes

Preheat oven to 350 degrees F.
Line cupcake tin with cupcake liners or use a nonstick spray.
In one bowl, mix flower, baking powder, and salt.
In a separate bowl, whisk the milk and egg whites.
Using an electric mixer, combine butter, sugar, and lemon zest and beat on medium for 2-3 minutes, or until the mixture is light and fluffy.
As you beat the ingredients, slowly add the extracts, the dry flour mixture, and the remaining wet ingredients.
Using your electric mixer, beat for 2 minutes to make sure all ingredients are thoroughly combined and well mixed.
Add batter to the cupcake tins.
Bake for 17-21 minutes. Insert a toothpick into the center of a cupcake. If it comes out clean, your cupcakes are ready to cool.
Directions: For the Frosting
Combine butter and cream cheese with an electric mixer. As you mix on low speed, slowly add the powdered sugar until consistency is smooth. Add vanilla extract. Mix thoroughly.
Let's Decorate
Once your cupcakes are completely cool, frost using a knife, spoon, or frosting tip.
Meanwhile, turn on glue gun to allow glue to heat up.
With scissors, cut each paper straw into 3 shorter straws. Repeat until you have 24 short straws.
With scissors, cut hearts out of the foam paper. The hearts don't need to be perfect to create this Valentine's look.
Add a dab of hot glue onto the back of the heart you made in step 4. Place the straw onto the glue, so that it looks like a little wand.
Insert into frosted cupcake.
Add sprinkles for extra sparkle.
I hope you enjoy making (and eating!) this delicious recipe. Let me know how your cupcakes turn out in the comments below!
I shared this personal recipe with one of my favorite blogs, CASA & Company, and it can be seen here.
XO Taylor

Print Recipe