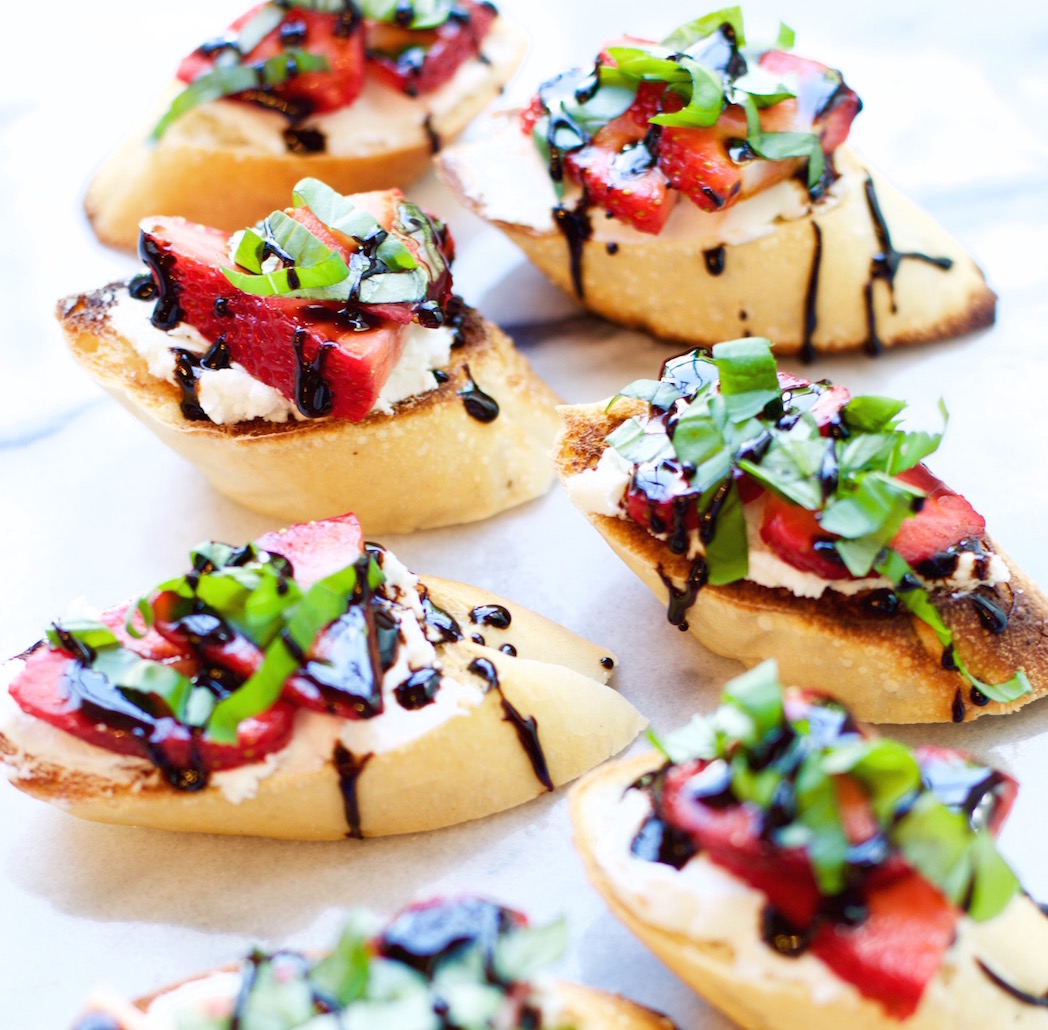 Entertaining is one of those things that, though rewarding, tends to elicit a lot of stress – even for the most organized, seasoned hostess. As such, it's imperative to streamline the entire process, from food prep to table settings. Suffice to say, the more you prepare in advance, the likelier you are to relax and enjoy the company of your guests. That's the whole point after all, right?
These heavenly crostini toasts are quick, easy, and sure to please. Who knew that a few simple ingredients could deliver such a sophisticated bite?
Sourdough baguette, vertically cut in 1/2 inch slices
Goat cheese
Strawberries, sliced
Basil, chopped
Reduced balsamic vinegar
Directions (for the balsamic reduction)
Place a nonstick saucepan over high heat. Bring 1 cup of balsamic vinegar to a boil, then reduce heat to a simmer. Stir occasionally. Add 1 tsp honey and continue to stir. By now, the balsamic should be reduced by half. After about ten minutes or so, your balsamic vinegar should have a syrupy consistency.  Transfer the reduction to a serving dish.
Directions (for the crostini)
Evenly spread the baguette slices onto a baking sheet. Place in the oven under broil for about 1 minute. Do not walk away, as the toast can burn easily. Once toasted, spread a generous amount of goat cheese over each slice. Add strawberries, basil, and top it off with a drizzle of reduced balsamic vinegar. Bon appétit!
Have any entertaining tips? Share in the comments below!