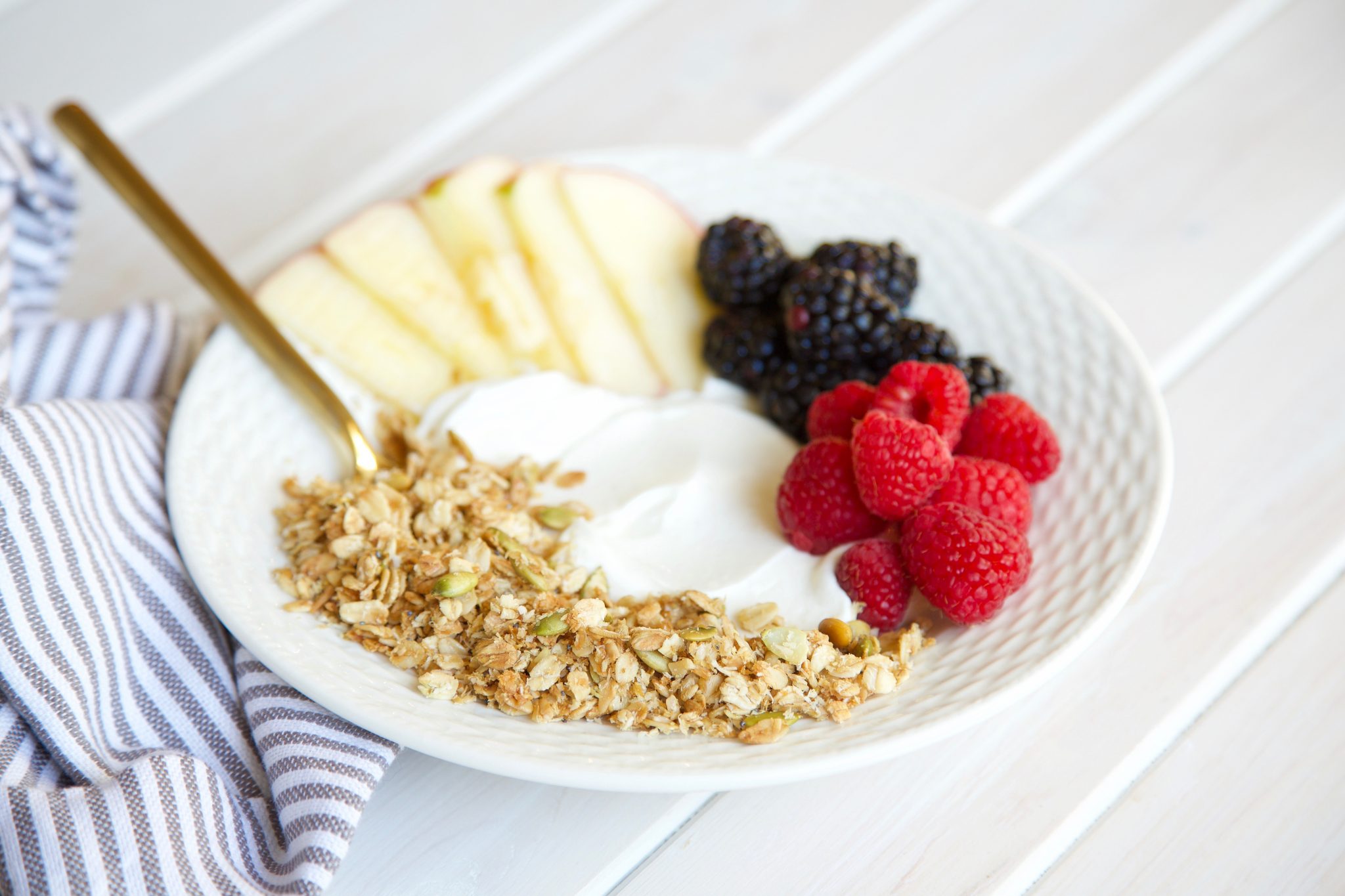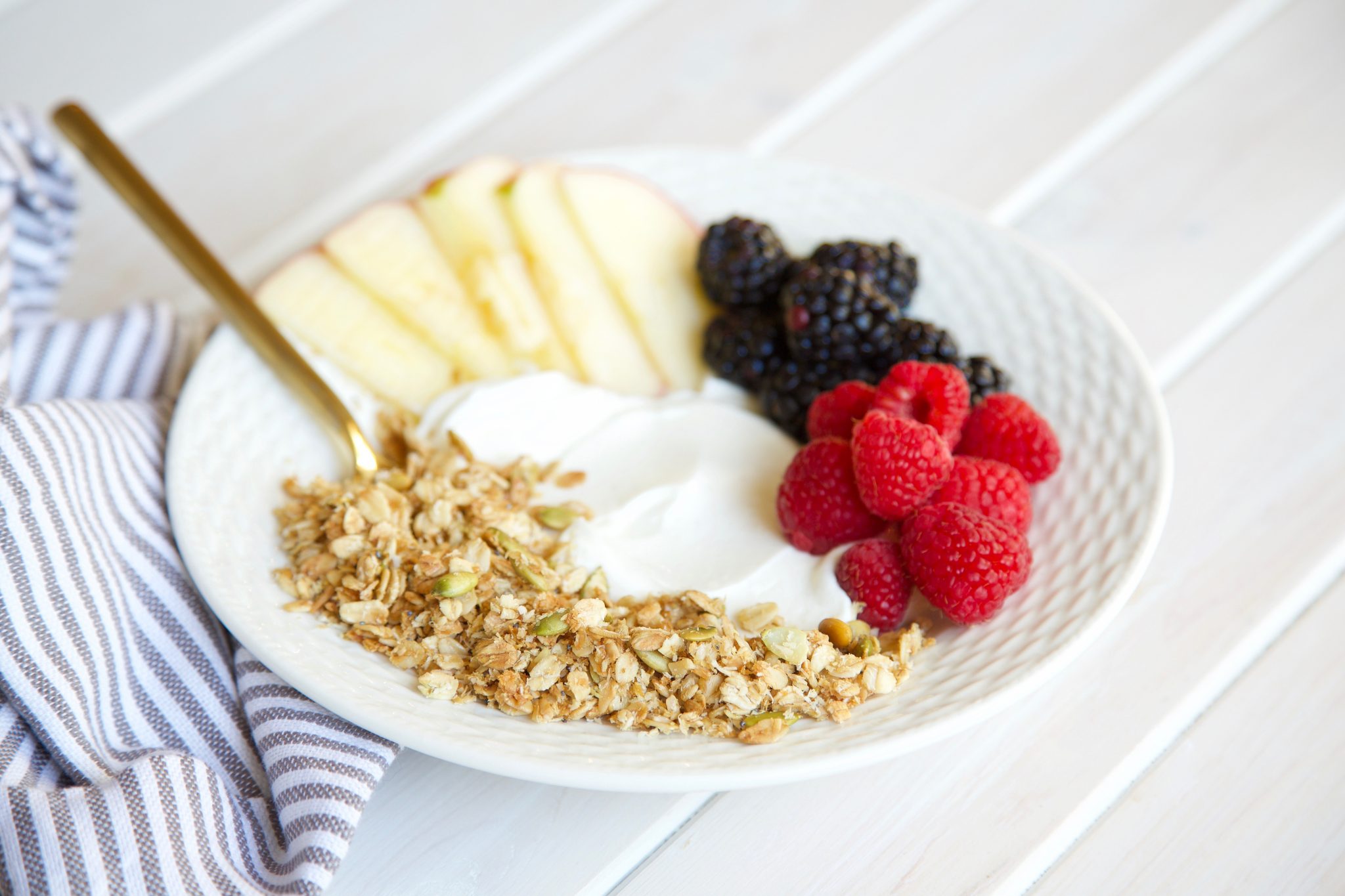 First, a disclaimer: This post is not sponsored. I just happen to prefer Siggi's yogurt to other brands. Second, you'll be reaching for this granola like it's crack. Consider yourself warned.
This spring, I can't seem to get enough Greek yogurt. It's a delicious, low-calorie breakfast option full of protein and probiotics. I love to throw in some berries or nuts for some added flavor, and granola for crunch. Unlike many granola brands on the market, this recipe is naturally sweet and packs in fiber and an omega-3 boost.
Makes about 5 1/2-6 cups
2 1/2 cups rolled oats
1/4 cup golden flax meal
3/4 cup coconut flakes
1/2 cup pepitas (unsalted)
1/3 cup pure maple syrup
3 tbsp. honey
1/4 cup coconut oil (warmed, slightly melted)
1 tsp. pure vanilla extract
poppy seeds (optional)
salt (sprinkle as desired)
Directions
1. Preheat oven to 350 degrees.
2. Line a baking sheet with parchment paper or a silicon liner.
3. In a small bowl, combine wet ingredients.
4. In a medium bowl, combine and stir oats, flax meal, coconut flakes, and pepitas.
5. Add the wet ingredients into the medium bowl. Sprinkle salt to taste.
6. Evenly spread mixed ingredients over the baking sheet from step 2.
7. Place in oven for 10 minutes, or until the flakes appear golden brown. Remove from the oven and allow granola to cool.
8. Store in an airtight container. Due to the sugar content, the granola should store for up to 60 days.
Will you try this recipe? I'd love to hear how it turns out!