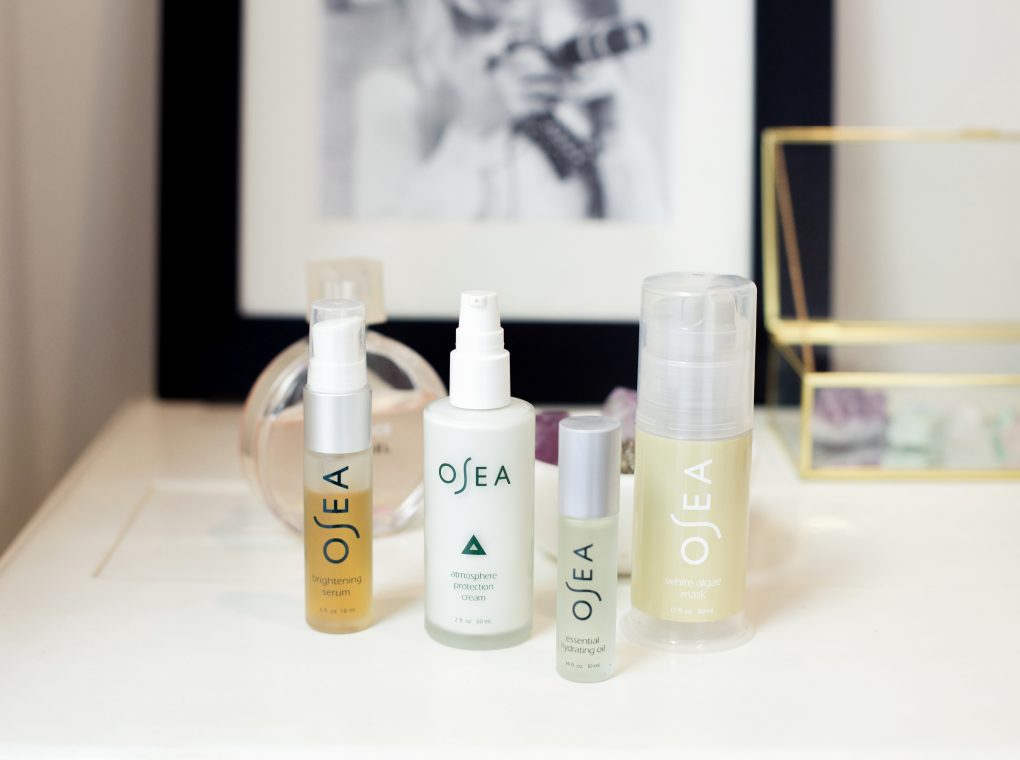 Skin – it's our largest organ and the first line of defense against this crazy world we live in. As you likely know, the porous nature of our skin means it maintains the unique ability to absorb pretty much anything we apply topically.
You may also know that both affordable and high end cosmetic manufacturers typically add harsh chemical ingredients into their products that fail to nourish the skin. BUT, did you know that these very harmful additives (think: sulfates, alcohols, artificial fragrances) can actually make your skin worse? Not only do these ingredients parch your skin, but also they greatly contribute to premature aging. *insert frown emoji*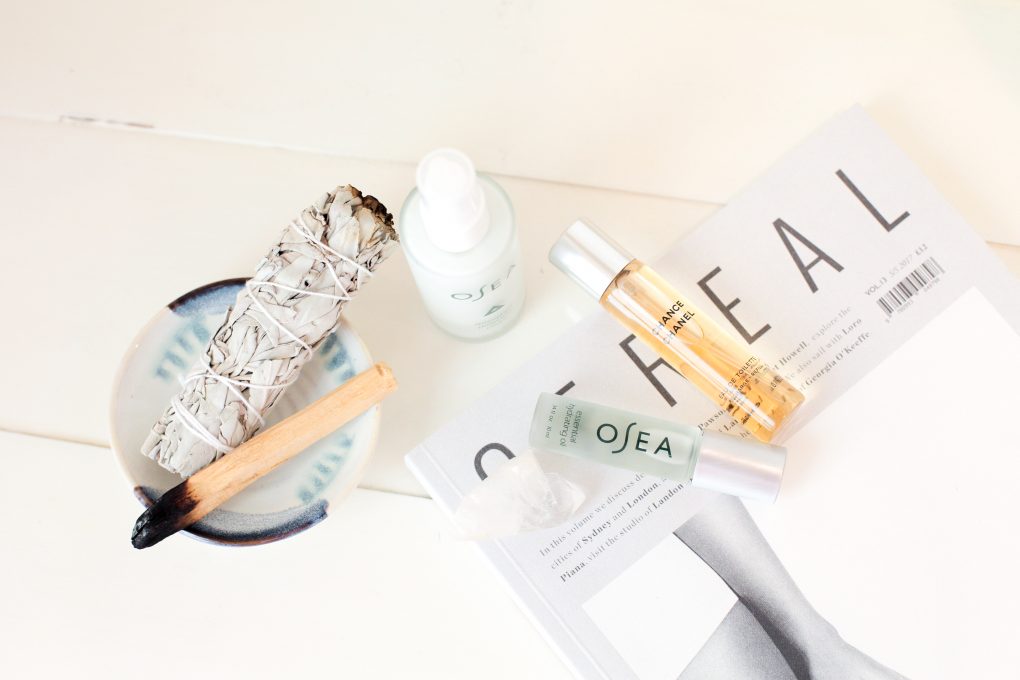 That said, I've searched near and far for a natural product line that would do what every skincare line should: hydrate, brighten, and protect the skin.
Lately, I've been absolutely OBSESSED with Osea Malibu Skincare. Not only does each product smell incredible, but each formula works. Before I turn into a walking infomercial, let's jump into the products I've tried so far:
Osea Brightening Serum: This formula gets its natural golden color from the Bearberry Leaf, a potent botanical chock-full of antioxidants. Also inside: organic algae, ferulic acid, Vitamin C, Japanese Knotweed, and Matsutake Mushroom. These organic ingredients work together to reduce hyper-pigmentation, revealing a bright, glowy complexion. Oh, and you can pronounce all the ingredients. I calculate a win.
Osea Atmosphere Protection Cream: Lightweight and silky to the touch, this daily moisturizer is the perfect base prior to makeup application. The natural fragrance of lavender and geranium fill the air, instantly transporting me to a luxurious hotel spa. The key hydrating elements include organic algae, shea butter, and avocado oil. Bon appetit.
Osea Essential Hydrating Oil: I hate to play favorites, but this might be it. Similar to the Atmosphere Protection Cream, this delivers lavender and geranium notes, this time with a subtle hint of rosewood. Jojoba and sesame oils are the key components that make this ultra-hydrating oil a winner.
Osea White Algae Mask: This stuff is too good not to share. My roommate Monica and I love to use this as an overnight cream a couple times a week to give our skin that much needed TLC. It hydrates as well as reduces redness and uneven skin tone. The calcium rich formula contains the following ingredients: white algae, copper, manganese and zinc peptides, white wine extract, white tea, macrocystis kelp, pear and raspberry enzymes, and licorice root extract.
Okay, you guys, I'm DYING to know what skincare products you have on repeat. I've always placed emphasis on word of mouth, and would greatly appreciate your input! Feel free to leave a comment below – let's chat!

For my favorite natural body scrub, see my other post, here.