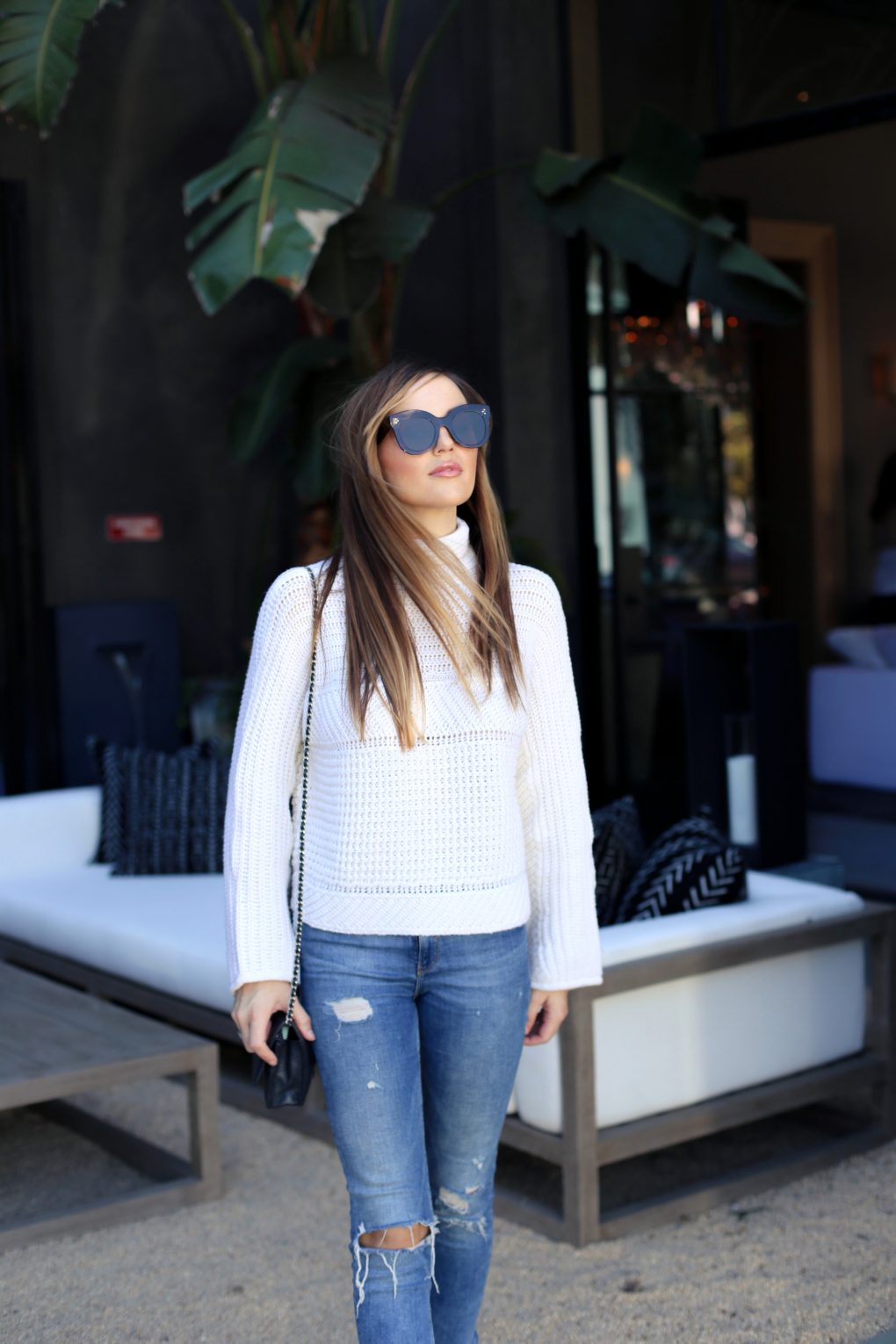 After an insane heat wave, it's finally starting to feel a lot like Fall around here! LA natives are well acquainted with unpredictable weather patterns… well, with the exception of rain. Don't believe me? This parody sums up the general attitude quite well.
While I consider myself a warm weather creature, I will admit that I'm eager to finally cozy up in my new sweaters. So far, my sweater collection is comprised of neutrals in various silhouettes.
This season, designers are expressing their creativity with editor-approved renditions of the basic turtleneck or cardigan. Bell sleeves, cold shoulders, and retro stripes are among Fall's major must-haves.
Sweater courtesy of Margaret O'Leary. Shop the look, here.
Photos courtesy of The Fashion Funeral. Go on, give him a follow!

What are some of your fall must-haves?