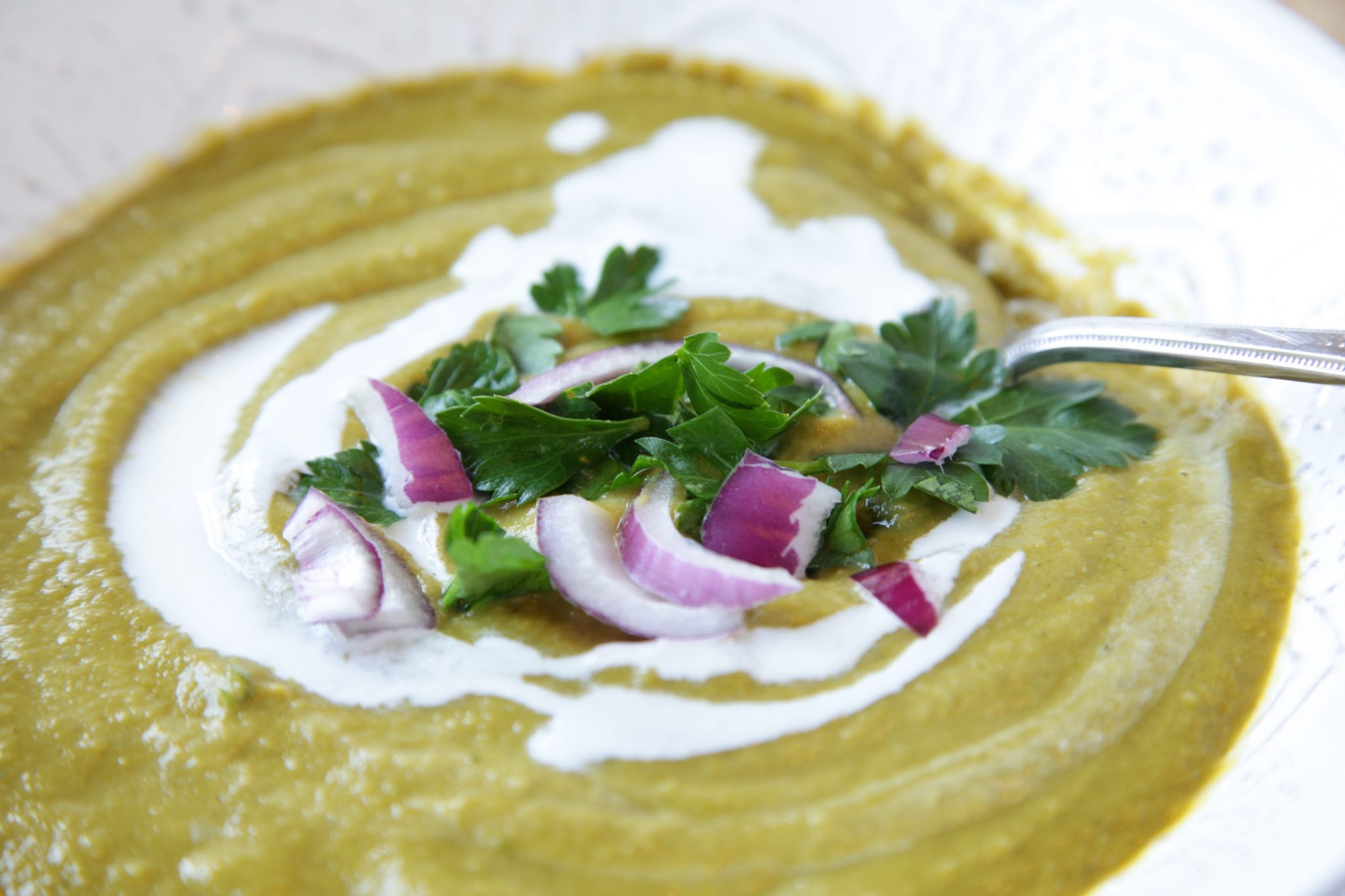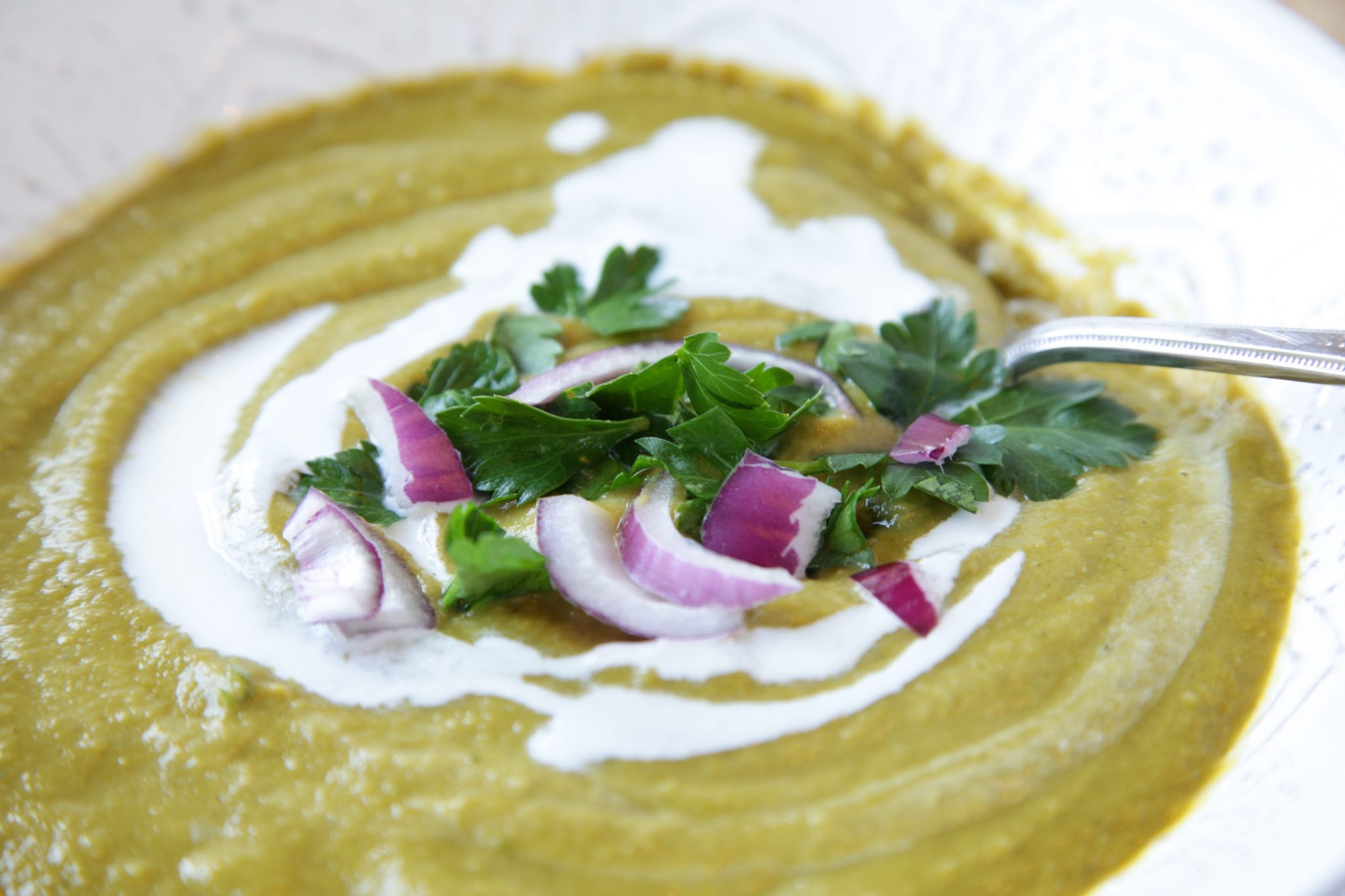 "Souping is the new juicing" reads the headline of a recent article published by The New York Times.
While the term "souping" is rather cringeworthy, it does provide a palatable alternative to the standard green juice we've grown accustomed to. And, I don't know about you, but a warm bowl of nutrient-dense soup is plenty more appetizing than a cold juice on a brisk winter evening.
Last week, it rained in Los Angeles (thank goodness!) and I decided to give this whole "souping" thing a go. I started with the following recipe; I hope you like it!
For the soup:
1 tbsp. olive oil
1 large head of broccoli
1 15 oz. can of cannellini beans, drained and rinsed
1 yellow onion, roughly chopped
3 garlic cloves, minced
3 cups vegetable broth
1/3 cup of white wine (optional)
3 cups spinach
1 tbsp. parsley, chopped
salt & pepper to taste
Options for garnish:
Chopped onion, parsley, nonfat Greek yogurt, croutons – it's up to you!
Directions
1. In a dutch oven or stock pot, add 1 tbsp. olive oil and chopped onions over medium heat. Add a pinch of salt. Cook for about 5 minutes, or until onions become translucent but not burnt.
2. Add garlic, allow to cook for about 1 minute.
3. If using white wine, add the wine to the pot, scraping up any browned onions that may stick to your pot.
4. Add broth, beans, broccoli and parsley.
5. Place lid on your pot, allowing broccoli to cook, about 5 minutes. Important: do not overcook the broccoli. You want it to be softened, yet still vibrant green.
6. Add spinach and stir, about 1 minute.
7. Add your entire soup to a blender and pulse until soup is pureed to your liking. Add salt and pepper to taste.

Will you try this soup? Let me know in the comments below! : )