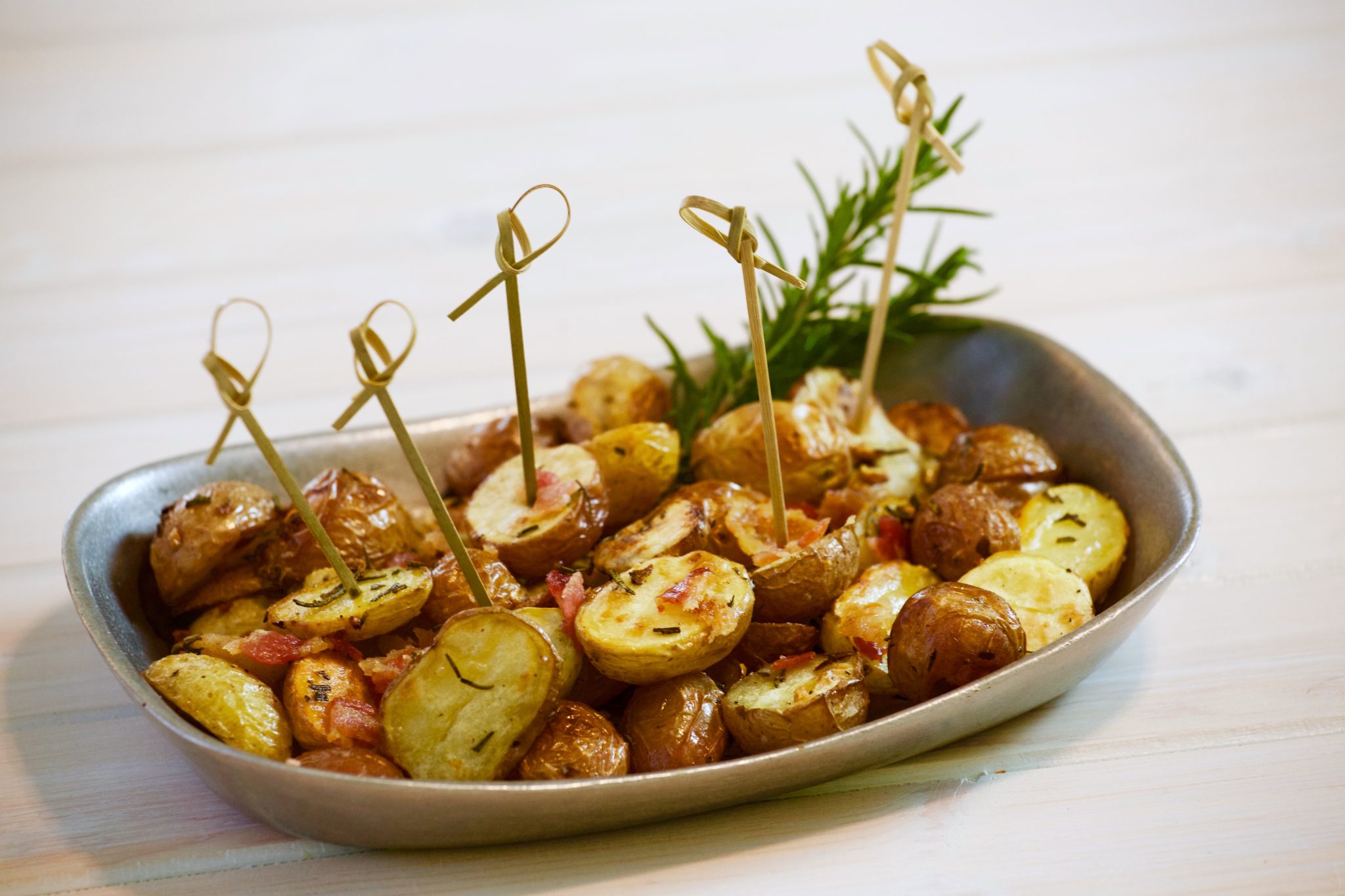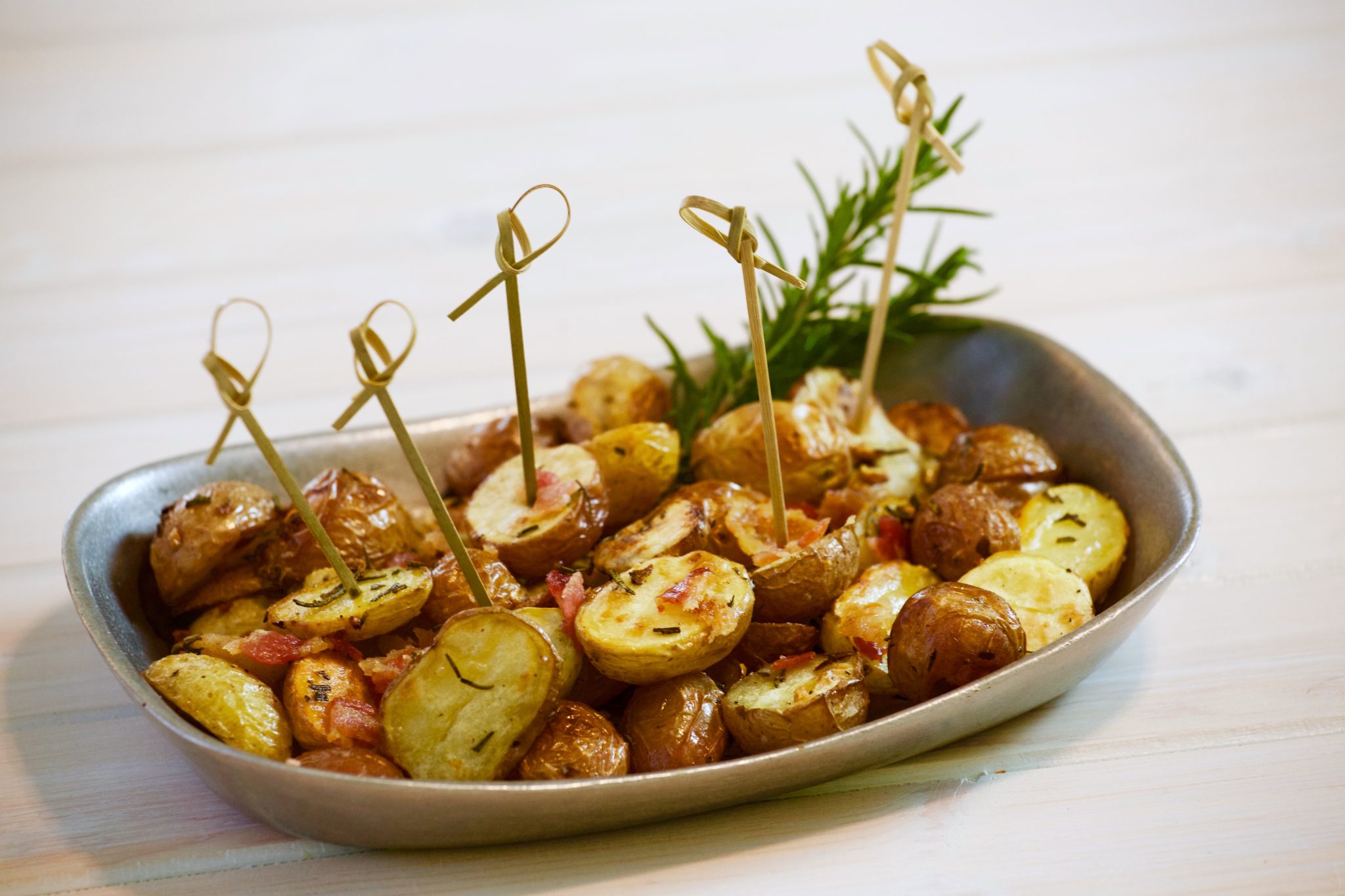 There is nothing quite like the aroma of toasted herbs on a brisk winter evening. And, paired with crispy potatoes, you end up with a delightful comfort food that can't be rivaled. Leave the ketchup at home – these are best dipped in my spicy aioli!
Baby potatoes (any color)
Olive oil
Rosemary (two sprigs)
1 clove garlic
2-3 strips uncooked bacon
Chili flakes
Splash of lemon
Salt & pepper to taste
Directions
1. Preheat oven to 400 degrees Fahrenheit.
2. Slice potatoes down the middle and set on your nonstick baking sheet.
3. Roughly chop rosemary and raw bacon. Mince the garlic.
4. Evenly coat potatoes with a thin layer of olive oil.
5. Sprinkle rosemary, garlic, and bacon evenly over potatoes.
6. Season potatoes with salt, pepper, and chili flakes to your liking.
7. Add a splash of lemon over the top.
8. Bake for 35 minutes or until golden brown (look for those crunchy edges!).

For the Aioli
3 egg whites
2 c. vegetable oil
1 tbsp. minced garlic
3 tbsp. lemon juice
1 tsp. white pepper
1 tbsp. minced rosemary
2 tbsp. spicy dijon mustard
1 tsp. chili flakes
Directions
Whisk egg whites, lemon and dry ingredients till thick and frothy. Slowly add vegetable oil. Serve!
What's your favorite winter comfort food?