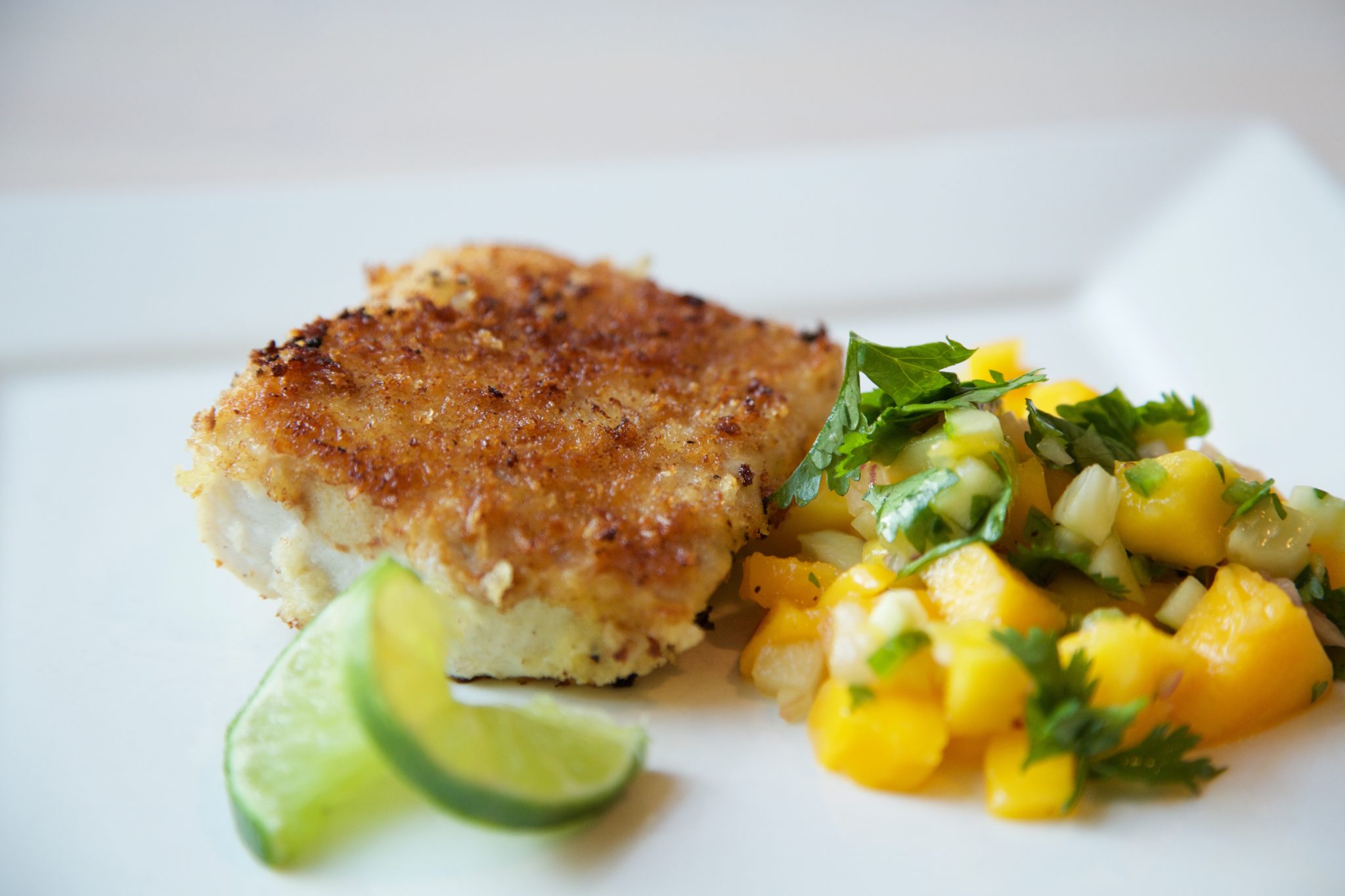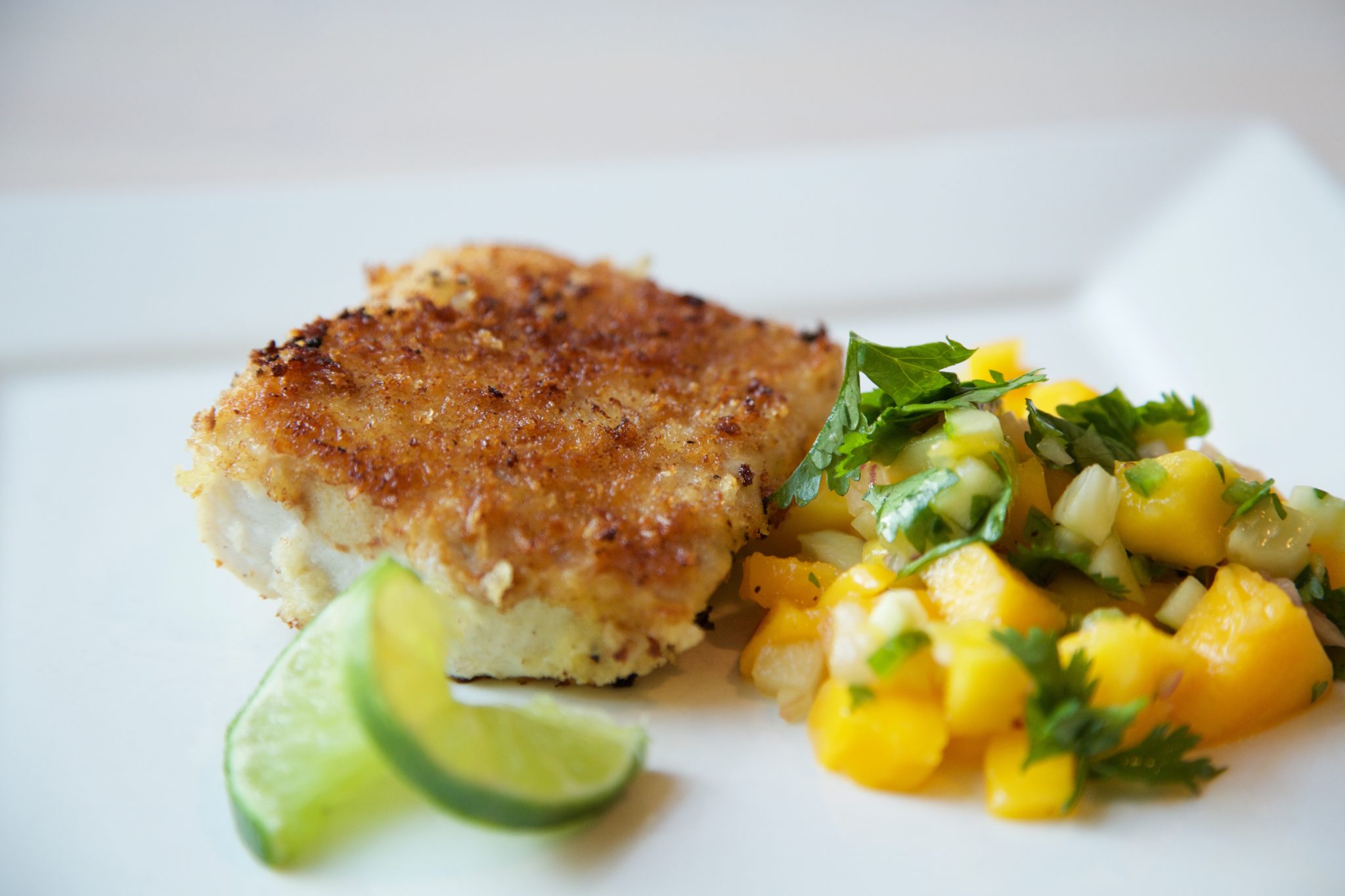 Though we begin to near the end of summer, we continue to witness stubbornly high temperatures here in Los Angeles. Despite the coastal breeze, I find myself begrudgingly seeking refuge within the walls of my air conditioned home.
To my fellow epicureans, it may come as no surprise that with the galling humidity comes a few necessities: fresh fish, seasonal fruits, and chilled chardonnay. These seasonal essentials bring me to one of my all-time favorite recipes…



2-4 8 oz. boneless skinless Mahi Mahi steaks
1 egg
3/4 c. Panko flakes
3 cloves garlic
1 tbsp. seasoned parmesan cheese
1 tbsp. toasted sesame seeds
2 tbsp. olive oil
1 tsp. butter
Lemon (for garnish)
Pepper
Directions
1. Thaw steaks.
2. Beat egg in separate bowl and set aside.
3. In a separate bowl, mix Panko flakes, sesame seeds, and parmesan cheese.
4. Dip steaks in egg and then coat in Panko mix. Set aside.
5. Heat a large, heavy skillet on stove top. Crush garlic and place in oil and butter.
6. Fry each side of fish for approximately 7 min. or until lightly browned.
7. Garnish with lemon wedge.



1 mango, peeled and diced
1/2 c. cucumber, peeled and diced
1 tbsp. jalepeno, chopped
1/3 c. red onion, diced
1/3-1/2 c. cilantro leaves, roughly chopped
1 tbsp. lime juice
Salt and pepper to taste
Directions
Combine ingredients and mix well. Add salt and pepper to taste.
Will you try this recipe? Share in the comments below!
XO Taylor

Print Recipe