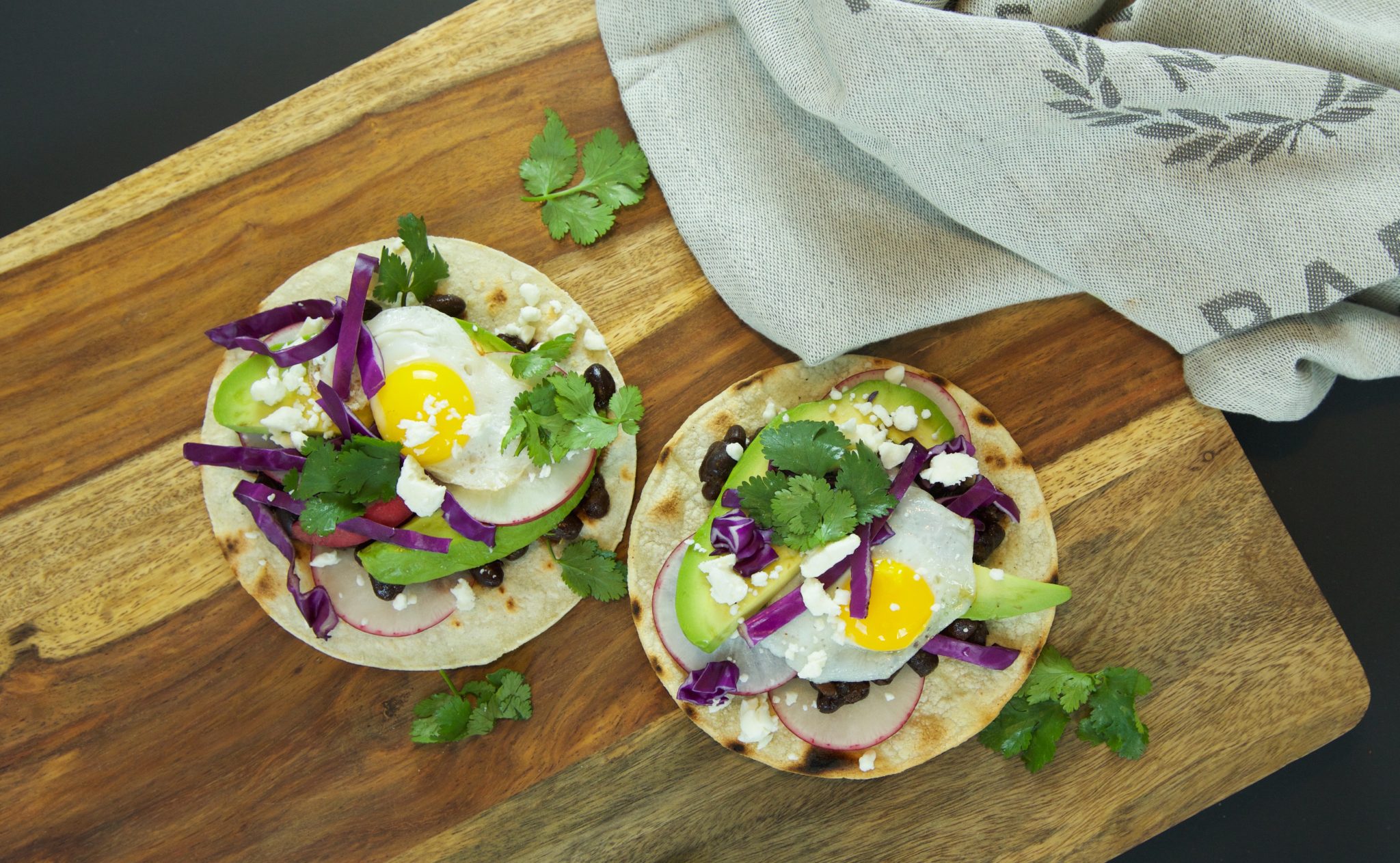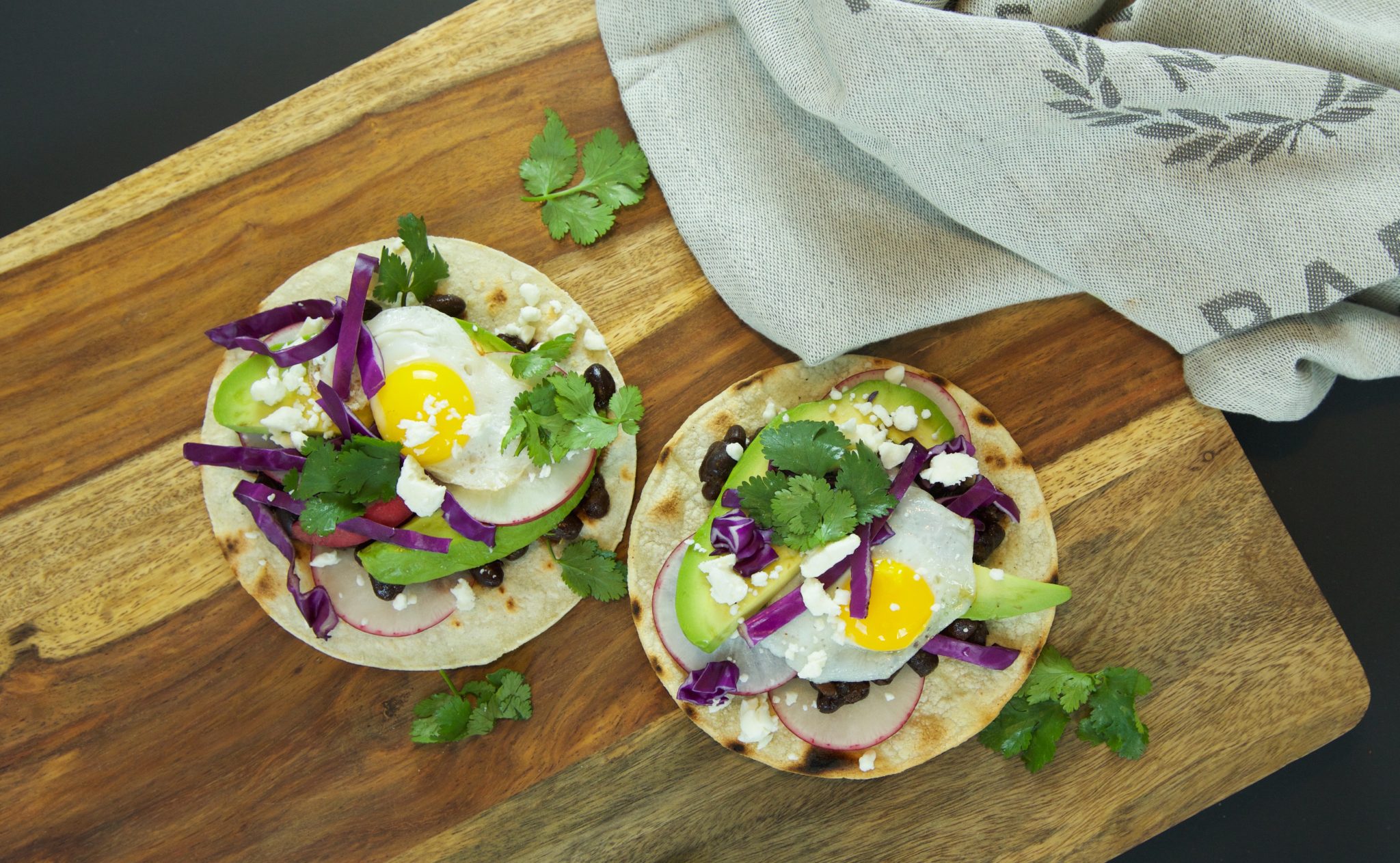 Breakfast taco sliders — they're a healthy, yet incredibly satisfying alternative to the average, greasy breakfast burrito one often fiends for the morning after a big night out. Though delicate and light, they're packed with flavor and topped with a crunch.
For this recipe, I used small corn tortillas and, for a unique touch, quail eggs! No bigger than grape tomatoes, they are the perfect size for itty bitty breakfast tacos.



Corn tortillas, warmed over a grill pan (for grill marks and crispiness)
Black beans, cooked
Quail eggs, fried
Feta cheese
Avocado, sliced
Cabbage, roughly chopped
Raddish, thinly sliced
Cilantro (optional)
What's your go-to breakfast?