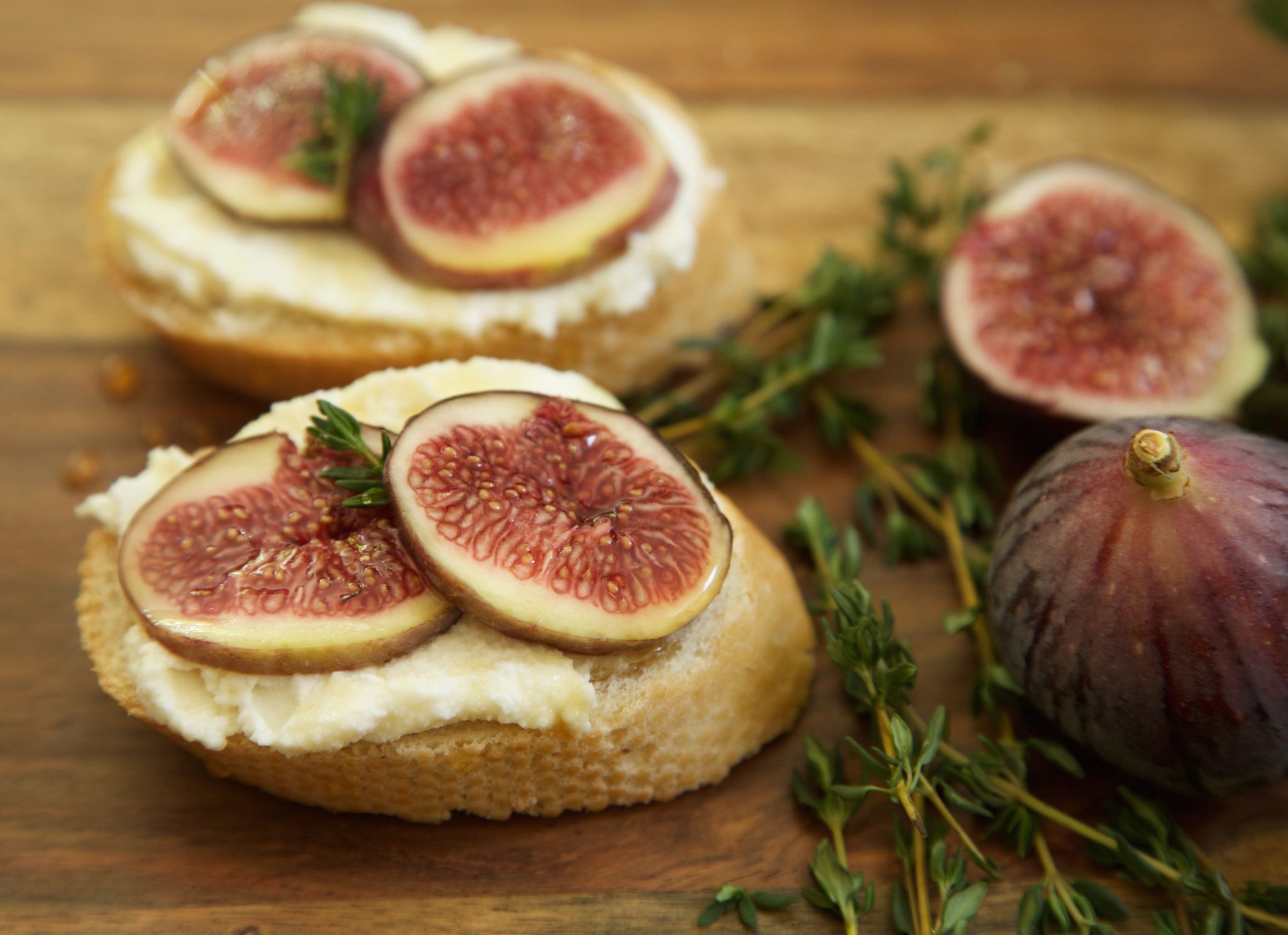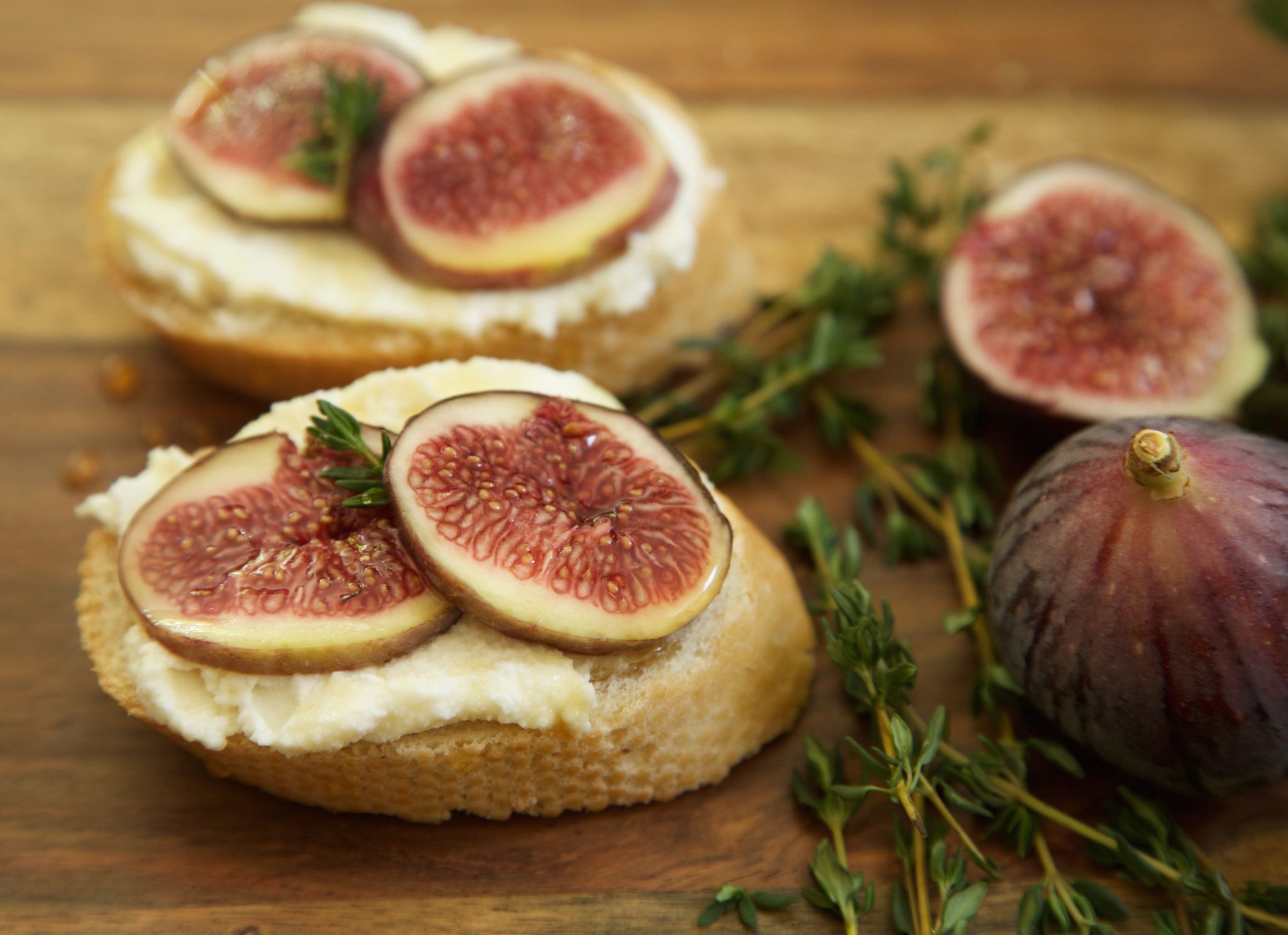 Sometimes all you want is a bite… oh, and a glass of wine. Make it two.
It's the midst of summer and figs are IT. From your local farmer's market to your nearest Whole Foods, the flower is in peak season. Wait a second… flower!? Yep, I said it! Despite their true classification, society recognizes figs as fruit. However, the fig is actually a flower that inverts into itself, and its inherent fruitiness is in the seeds. Paired with thyme and honey, the sweet treat delivers a delicate, floral-meets-woodsy flavor.
French baguette
Ricotta cheese
Figs
Thyme
Honey
This tiny bite couldn't be easier to make:
Slice fresh baguette and lightly toast (optional). Lather on ricotta cheese. Add a couple slices of fig and top with a pinch of thyme. Drizzle warm honey. Ready to serve!
What are your favorite ways to eat figs in the summertime? Share in the comments below!
XO Taylor

Print Recipe