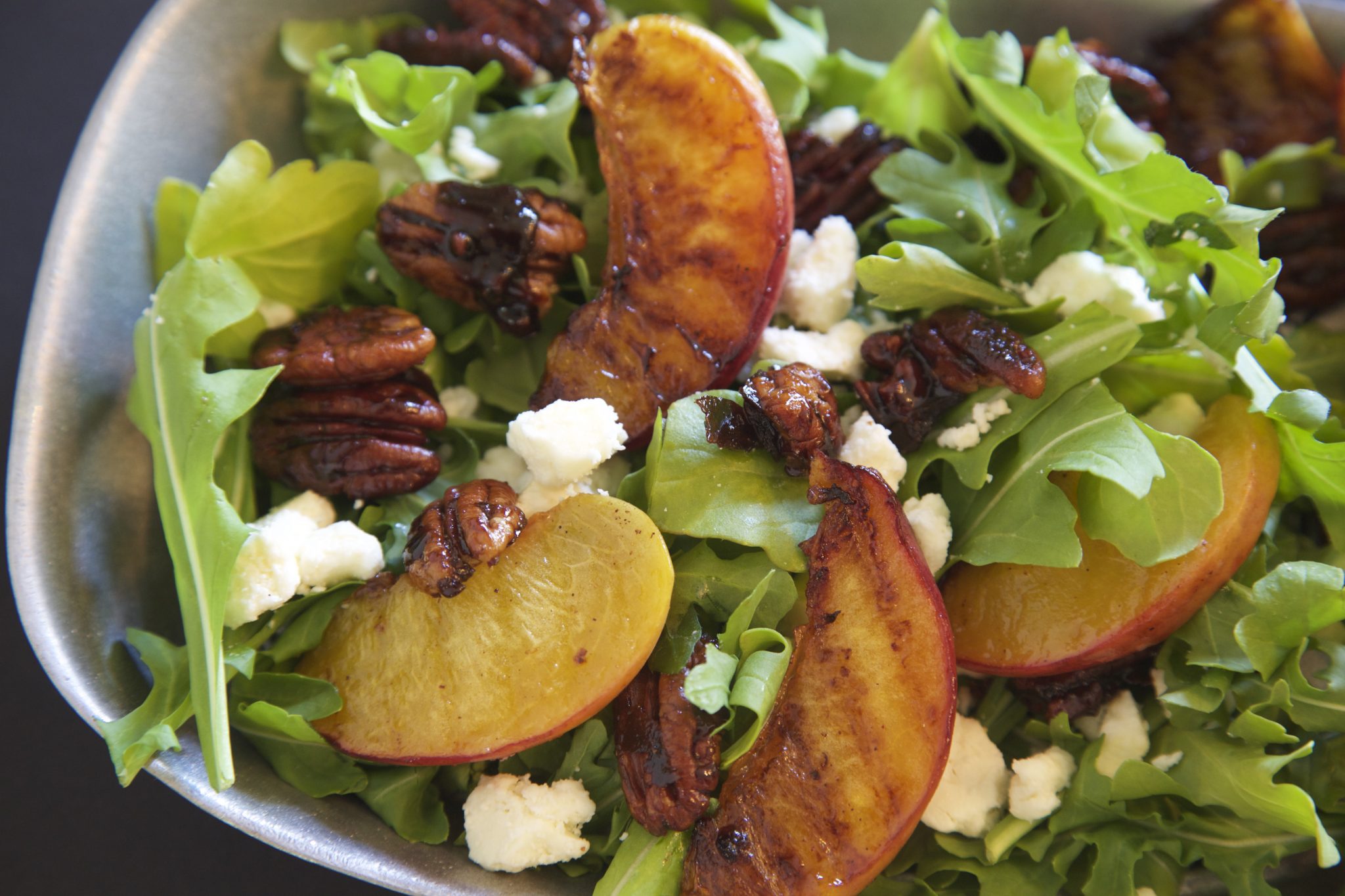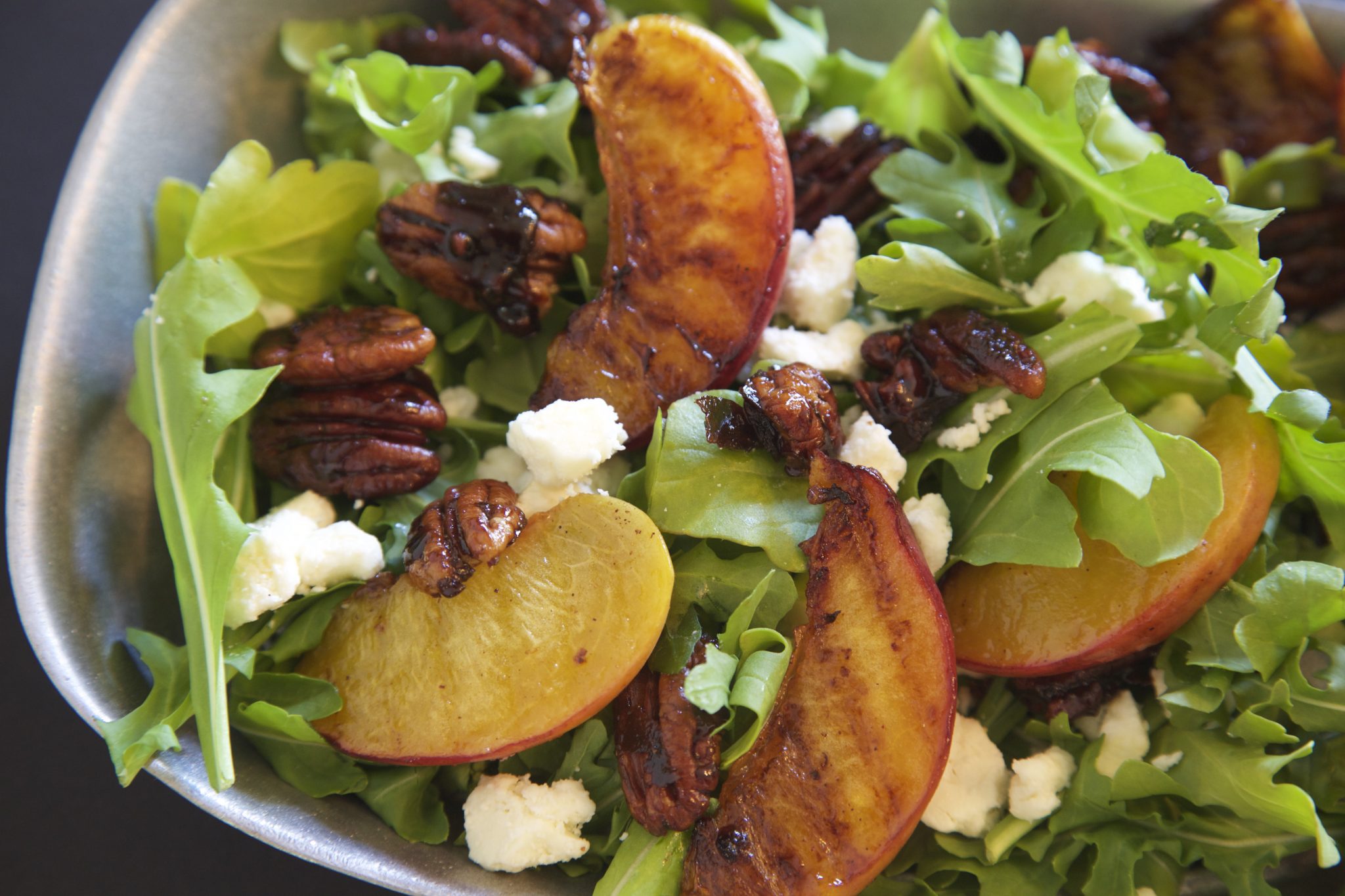 First, a disclaimer: I do not like salads. Let me rephrase, I will never experience an ounce of satisfaction by the average, run-of-the-mill salad comprised of shredded iceberg lettuce, parmesan cheese, and croutons swimming in a pool of dressing. Not only does the common plate lack nutritional value, but also it's loaded in empty calories and essentially tastes like glorified cardboard.
I do, however, enjoy a fresh salad made with seasonal ingredients on a bed of arugula, which brings me to today's delicious recipe. It was too good not to share…
Recipe serves 2.
Candied Pecans
Ingredients:
1 c. Pecan Halves
2 tbsp. Butter
2 tbsp. Brown Sugar
Directions:
Melt butter over low heat.
Add pecans and stir.
Add sugar, continue to stir until caramelized.
Spread on wax paper to cool.
Grilled Peaches
Ingredients:
2 Peaches, sliced
2 tbsp. Butter
1 tbsp. Brown Sugar
Directions:
Place butter on a grill pan over medium-low heat.
Evenly disperse peaches on pan.
3. Allow peaches to grill for 5 minutes on each side.
Sprinkle brown sugar and allow to cool.
For the Salad
Ingredients:
2 c. Arugula
1/2 c. Feta Cheese
Mix candied pecans, arugula, feta cheese, in a bowl. Add olive oil and vinegar to taste. Top with grilled peach slices. Voila!
What's your favorite way to spice up your ordinary salad? Share in the comments below!
XO Taylor

Print Recipe